---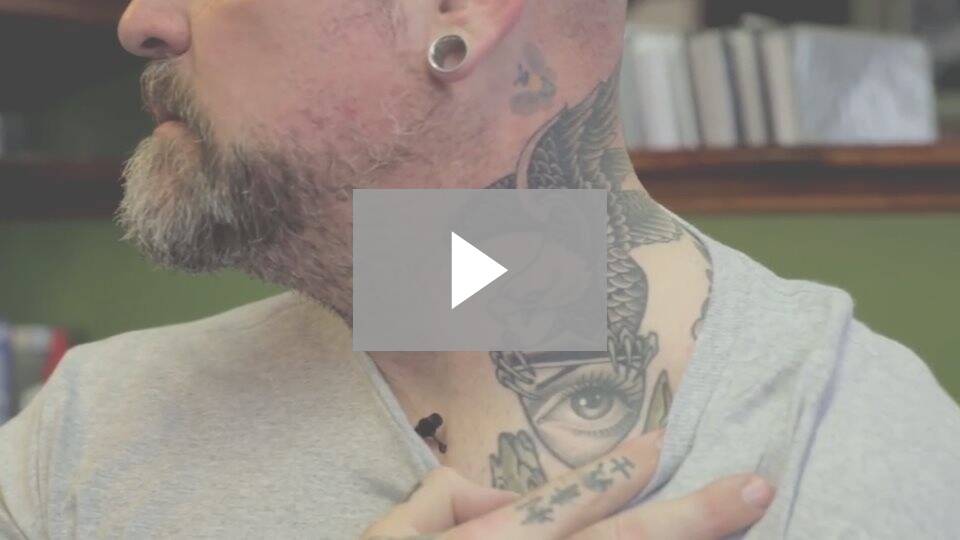 Formula 23 Original Black Tattoo Ink - Intenze Tattoo Ink
"For the most part, you're only as good as the tools that you have available to you. I definitely took that into consideration when developing this product and fine tuning it to be applied as such." - BJ Betts
BJ Betts has been a tattoo artist for over 18 years and draws inspiration from the shapes and flourishes found in everyday life. Early in his career he realized that he was specifically drawn to the simple yet complex art form of lettering. An art form that he feels "dissipated over the years" and is just recently being resurrected.
Over the years Betts noticed that, of all the black tattoo ink products available, no one product met all the needs of a lettering artist. So he took it upon himself to develop a new and better ink. Once he had a formula that worked and that he would put his name behind, he brought it to the Intenze owner Mario Barth, who is know for his consistency in product innovation and constant attention to detail. With Intenze behind the production, Betts knew that each bottle of Formula 23 would contain a superior product.
So what makes Formula 23 so superior? First, this is an extremely fast running product. It can keep up with a quick hand without feeling like it's running out of gas when you're pulling fast lines. Secondly, it's an extremely dense black that also breaks down nicely into a perfect gray for any type of shading. Thus making it a superior lettering ink that also performs just as effectively as a standard solid black tattoo ink. Finally, this is an ink that really wipes clean, so stencils won't be lost and time won't be wasted removing excess ink.